Let's Get Started
With WinZip Driver Updater, you can replace obsolete drivers with the latest versions from original manufacturers. Just follow these quick and easy steps. (If you have already installed the software, skip to Step 4.)
1. Download your free trial of WinZip Driver Updater.
2. Once you have downloaded the installation file, double-click on the file to run the automatic installer program.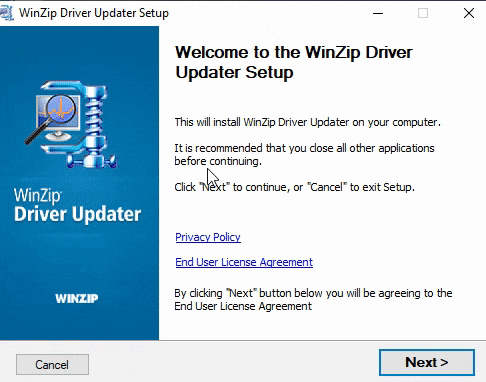 3. After installation, Driver Updater will automatically launch and perform an initial scan of your system for out-of-date drivers.
Once you have installed WinZip Driver Updater, you can check for driver updates.
4. To check for driver updates, click on the Home tab.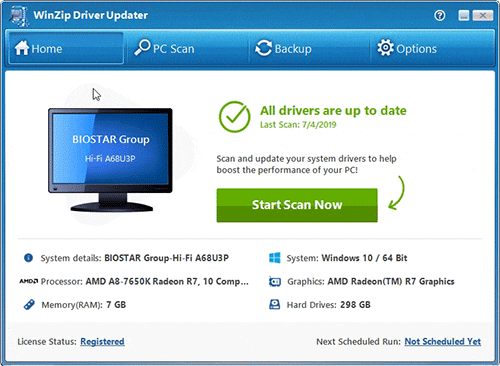 5. Click Start Scan Now. WinZip Driver Updater will conduct a comprehensive scan of your computer for out-of-date and obsolete drivers.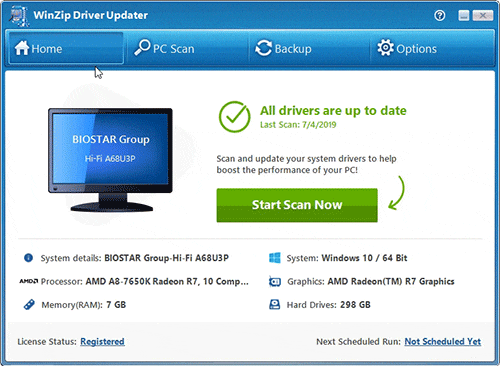 6. Review the results and begin clicking the Update button for each outdated driver that you would like to update. You must wait for one driver to finish updating before beginning to update the next one.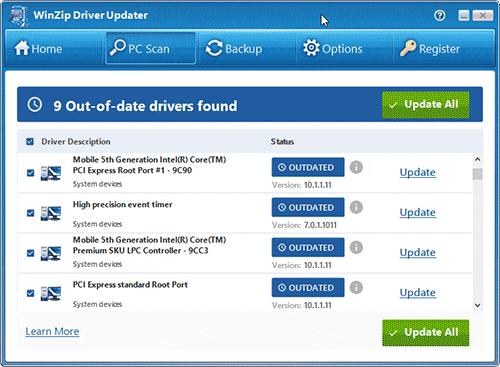 7. WinZip Driver Updater will install the driver updates. A dialog box will appear informing you when the installation is complete.
WinZip Driver Updater can help optimize performance and improve your PC's reliability. You can download a free trial version of the software which allows users to fix issues manually.
WinZip Driver Updater's full registered version offers features which can make updating your drivers faster, easier and more convenient. For example, the full registered version can update your drivers all at once, rather than requiring users to review and update each driver manually. Speed up your PC and fix system issues quickly with the registered WinZip Driver Updater's simple, easy-to-use interface.